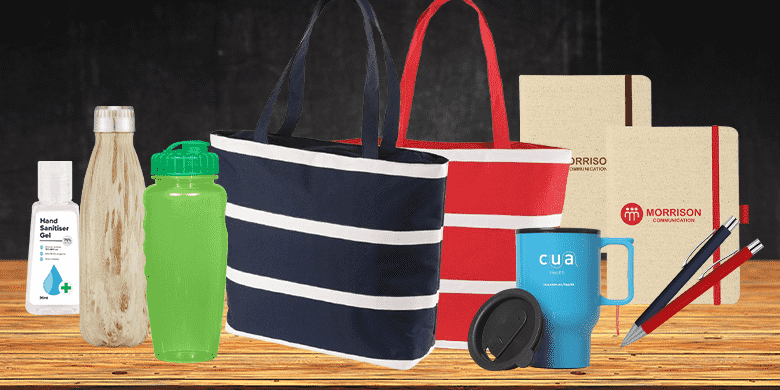 Why Should I Invest In Promotional Products
Investing in a promotional product to increase brand awareness for your company is a proven way to enhance your image in the marketplace. There are many fact sheets out there that can give you all the statistics you need, but here are a few for the Australian market.
89% of people can recall the advertiser of a promotional product they received within the last two years.


8 out of 10 people have between 1 and 10 promotional products.


Over 50% of people use a promotional product at least once a week.


Over 90% of people have a promotional product in their kitchen.


75% of people have at least one promotional product in the office.


Over 50% of people have at least one in their bedroom.


Over 50% of people have a more favourable opinion of a company if they have received a promotional gift from them.


Over 50% of people who received a promotional mug could recall the advertiser on the mug, compared to 32% of radio and 28% of T.V.


Adding a promotional product to the advertising mix increases the effectiveness of other media by up to 44%.


When combined with an appeal letter, a promotional product can help draw as much as a 500% increase in referrals.
The above speaks volumes to the effectiveness of using a promotional product to bring awareness to your brand, and you don't have to spend a fortune doing it. Inexpensive items such as a pen or magnet can work as effectively as a more expensive item such as a power bank.
Obviously, who you are targeting becomes part of the equation, along with how many you require. Still, whatever way you look at it, whether you are debating to do a mail-out, radio ads, printed paper ads or even T.V., you will get a much more effective ROI if you can incorporate a promotional giveaway into the advertising.