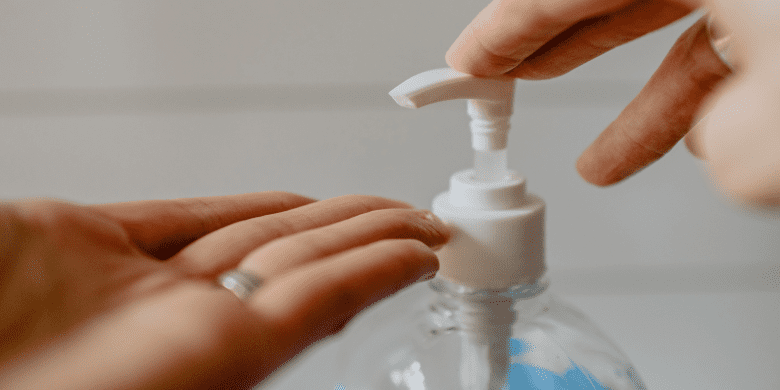 Top 5 Promotional Sections For Healthcare Industry
The healthcare industry is heavily invested in promotional products. They use them to keep brand loyalty amongst doctors and pharmacies or help to promote new drugs to the market or expand the promotion of existing medicines. There are hundreds of different promotional products used every year and we thought we'd highlight some of the more popular products that we are seeing used at the moment. The top five that we have identified are as follows
1. Hand Sanitisers
2. Body Massagers
3. Hot And Cold Packs
4. Pill Dispensers
5. Fitness Activity Trackers
All of the above have been very popular and are used to target specific clientele.
1) Hand Sanitisers: Two years ago, hardly anyone used hand sanitisers. Now it's part of our daily routine and they are in big demand. Many companies are ordering larger bottles for entrance to their offices or shops for people to use, while the smaller bottles are for handouts. The most popular has been the range of 60ml bottles both with and without a carabiner. The other style is the smaller 30ml bottles. They are perfect for a purse, pocket or glove box and still have a good branding area with a full colour printed sticker.
2) Body Massagers: There has been a lot of media talking about everyone ensuring they do plenty of self-care in these stressful times. An item that has been popular to advertise this is a body massager. There are many available for people to use on themselves and de-stress. There are items available for general rubbing, or you can get ones specifically for the head or the best one, which is the series of backscratchers. They have big branding areas and people can reach down their entire back.
3) Hot & Cold Packs: Aches and pains, plus sporting injuries are commonplace and one way for people to get relief is through hot or cold packs. These are great as they come in many specific shapes such as an apple, fish, duck, heart shape and more. They are perfect for healthcare companies to target specific demographics. They are printed directly on the front. Another style that has been extremely popular is the series of sleep masks. These go over the eyes and help soothe them.
4) Pill Dispensers: Probably a fairly obvious one for pharmaceutical companies, pill dispensers have been a best seller for many years. Many have a large branding area where new drugs can be advertised or just a reminder about the company for future use. There are small ones for holding several pills, to others that accommodate a full week of medication. Some come with their own in-built pill cutter, while some more upmarket pill dispensers have clocks with alarms to notify people when they need to take their medicines.
5) Fitness Activity Trackers: It used to be pedometers and the promotion of the 10,000 steps a day. Since Fitbits have come on the market, the humble pedometer has been replaced by Fitness Activity Trackers. Besides doing basic step count, these devices do a calorie count, distance, show the time, have sleep monitors and you can access your phone to make calls. The more upscale ones also do heart rate monitoring with alarms and blood pressure. Promoting health is important and many healthcare companies want to align themselves with this what better way than with activity trackers.
The above might be five f the most popular sections, but there is a huge additional range of promotional products that are perfect for anyone in the healthcare industry. If you need help picking the right product for your company, send us an email or give us a call and we'd love to help you.