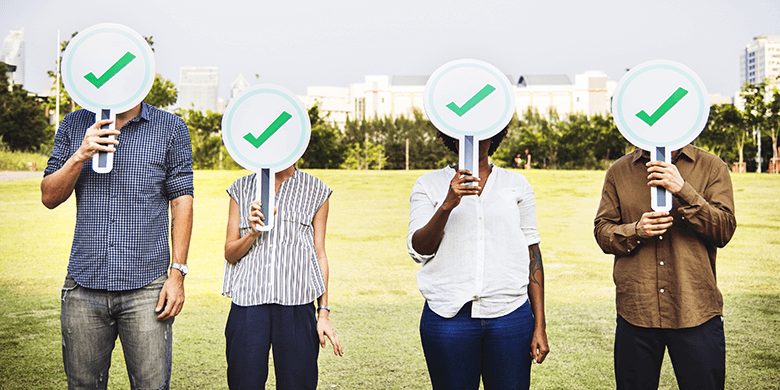 Keep Your Political Party On The Top Of The Voters' Minds
During the election campaign, we're sure that many of the candidates vying for their political ambitions are making extra efforts to show what they've got to win the hearts of people and have their name on the top of the voters' minds.
Getting the sympathy of people takes a lot of doing. Everyone starts from scratch. Every day you have to build a good reputation, so people would be interested and believe in you.
You may start by finding common ground with your people. Define who they are and their needs, and from there you can open the gates and have communication that requires you to be genuine, speak the truth, and be sincere. You need to hold a promise with your dignity and conviction. For you to achieve this, you need to build your character and develop your audacity to carry out your obligations if ever you'll be elected.
Handy Imprints is here to help you build your character with the products we supply. Our catalogue assures you to meet your target. We believe that promotional gifts are one of the most useful tools to reach out to people and send your message to them, so here are the three products you can use to connect to people.
1. Printed T-shirts
T-shirts are one of the most effective tools where you can showcase your name with the slogan you want to share to people. Our t-shirt section offers a wide range of choices that assure you to find which you think would best fit your preference. Cotton T-shirts are the best we have for you, and they are offered in different styles, colours, and sizes to provide everyone.
2. Custom Caps
Caps are great accessories we use whenever we're out to go grocery shopping, picnic, fishing, or when we roam around the park to de-stress. These are one of our top pics for you because they are widely used and may be customised easily.
3. Personalised Button Badges
Button badges are cheap promotional products which can give great value for your campaigns. You can personalise them with the details of your political party to raise awareness.
The products we supply may be custom printed with your name, logo, and the message you want to share with your people. They may be ordered in bulk to reach a wider audience. With the use of our products, you can easily share to people the platforms in a more interactive way.
Talk to us now and let's find the best promotional products for your political party!