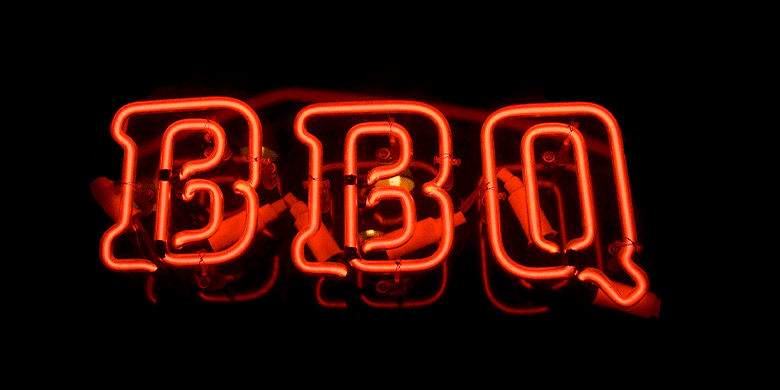 How Branded BBQ Sets Can Heat Up Your Summer Marketing
As the days grow longer and the weather warms up, businesses are exploring fresh ways to invigorate their marketing efforts. Enter the branded BBQ set—a quintessential summer item that brilliantly combines utility with brand promotion, all while capturing the laid-back essence of the season.
BBQ Styles

When it comes to selecting the ideal one for your promotional needs, options abound, each catering to different preferences and requirements. A 3-piece set is the epitome of simplicity and efficiency, offering just the essentials: tongs for flipping, a spatula for serving, and a fork for checking the doneness of your meats. It's a versatile choice that appeals to both BBQ novices and seasoned grill masters.
If you're targeting a more dedicated audience of barbecue enthusiasts, a 6-piece set offers a comprehensive grilling experience. In addition to the essential tools, these sets usually include extra accessories like basting brushes for applying marinades and sauces, and corn holders for those who fancy a full Aussie BBQ experience. These added items elevate the set from merely functional to a complete culinary toolkit, enhancing its appeal as a high-value promotional item.
For an even more distinctive approach, consider utility sets. These often come with bells and whistles like built-in bottle openers on the spatula or tongs, and may even include small cutting boards for on-the-go meal preparation. These sets are designed for the BBQ aficionado who values both practicality and convenience, making them a unique promotional offering that speaks to a niche audience.
Lastly, many come in beautifully crafted cases, which serve a dual purpose. Not only do they facilitate easy storage and portability, but they also offer an extra canvas for branding. You can customise these cases with your company logo or in corporate colours, creating a lasting impression long after the summer has passed.
In summary, the variety of BBQ sets available today provides ample opportunities for tailoring your promotional efforts to different customer profiles. Whether it's a simple 3-piece set for the casual griller or a fully-loaded utility set for the die-hard BBQ enthusiast, each offers unique branding opportunities that can be expertly leveraged to boost your marketing initiatives.
Who Can Use Them?
Their charm as promotional items lies not just in their utility but also in their broad appeal. Virtually any industry can creatively employ these sets to enhance their brand image, customer loyalty, and even sales.
1) Outdoor and Sporting Goods Retailers
For businesses focused on outdoor activities or sports, they serve as an extension of their product range, reinforcing the idea that they are a one-stop-shop for outdoor enjoyment. Imagine purchasing a new tent or a set of hiking boots and receiving a complimentary branded BBQ set; it would undoubtedly elevate the customer experience. The set could feature outdoor-specific utility tools, like a multi-purpose spatula equipped with a bottle opener for that post-hike celebratory beer.
2) Food and Beverage Industry
Companies in this sector have a golden opportunity to tie them into loyalty or rewards programmes. For instance, a supermarket chain could offer one after a customer accrues a certain amount of loyalty points. Likewise, a craft beer company might offer a BBQ set complete with a built-in bottle opener and a cooler compartment as a gift with the purchase of a summer ale package.
3) Tech Companies
At first glance, tech companies and BBQ sets might seem like an unlikely pairing. However, consider the culture of hackathons and coding competitions. Offering a high-quality one as a prize not only injects a sense of fun but also associates the brand with relaxation and leisure time, which can be scarce commodities in the tech world.
4) Real Estate Agencies
For real estate agents, they make for a thoughtful and lasting housewarming gift for new homeowners. It's a gesture that says, "Welcome to your new home; now go and enjoy it." Moreover, every time the homeowner uses it, they're subtly reminded of the agency that helped them find their new abode, reinforcing brand recognition and possibly leading to future business.
5) Automotive Dealerships
Car dealerships can also join the bandwagon. Imagine purchasing a new car and receiving a BBQ set as a delightful add-on. It could even be themed to match the vehicle in some way, perhaps with a leather case that mimics the car's interior or tools designed in the brand's signature colours.
6) Travel and Hospitality
Hotels and resorts could offer them as part of a summer package deal. Every time guests use their set, they'll recall their pleasant experience at the resort, increasing the likelihood of a return visit.
7) Corporate Events and Trade Shows
Companies attending trade shows could give them away as a unique and memorable raffle prize. The winner gets a high-quality item they'll use and enjoy, and the company gets long-term exposure every time it is brought out at family gatherings or social events.
Their potential as a promotional item is as vast as it is varied. Whether you're in retail, food and beverage, real estate, or even the tech sector, there's an opportunity to create a memorable and lasting connection with your customer base. With a bit of creativity, any industry can turn these summer staples into powerful tools for brand promotion and customer engagement.
Customisation options abound, from engraving your company's logo on utensils to selecting a case that aligns with your corporate colours. Such bespoke touches not only raise brand visibility but also engage and resonate with your audience on a personal level.
In a nutshell, they are a sizzling opportunity for businesses looking to enhance their summer marketing strategy. With various sets available to match any brand ethos and budget, the flexibility and utility of this promotional item make it a hot pick as the temperatures soar.