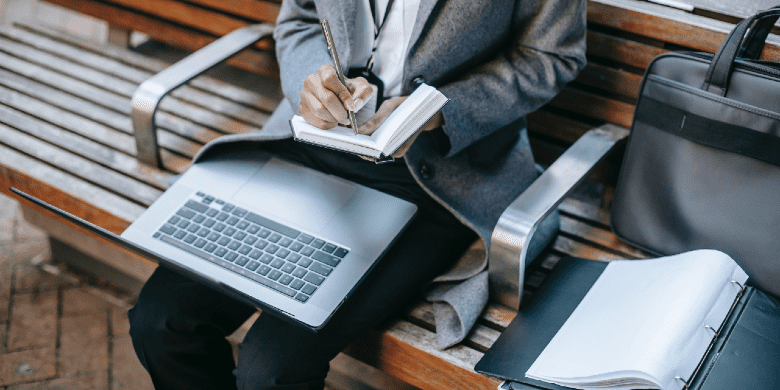 Custom Compendiums Will Help Build Your Brand
When it comes to quality promotional products, it doesn't get much better than custom compendiums. They are a high perceived value gift that is useful for a broad range of people. They can be used by sales staff to have brochures or information stored in them, while also having all the tools they need at hands such as a pen and notepad for jotting down points made by the clients, a calculator, a pocket for their mobile phone, business card holder and some even have an in-built phone charger or power bank. They are also useful for people that attend meetings, whether in-house office meetings or board room meetings. They add an air of distinction to the user, while also being a practical product to use. There are many types of compendiums and the budget range can be from under $10 for a basic style padfolio to over $100 for a premium Nappa leather compendium. We thought we'd walk you through some of the basic features of each style so you can decide what would work best for you.
1. Pad Covers: These are your basic, level entry compendiums. They will have an A4 notepad on the left-hand side, a pen loop to hold a pen and on the right-hand side, the features will be things such as a business card holder, a sleeve to put a small selection of documents and possibly a calculator. They are designed to be lightweight and just hold the simple things you need for a meeting. Usually, they are branded with a print, though if you purchase a leather one you can also get it debossed. If you are looking for a low-cost item in this range, these are the best to target.
2. 3 Ring Binders: These are compendiums that have a ring binder inside. Some allow for the ring binder to slide out so you can use them also as a regular compendium. They are designed for people who need to either bring documents to a meeting or need to refer to documents. Rather than having separate lose folders, you can have all the information at your fingertips. They are usually fairly basic inside – similar to a padded cover, with an additional document sleeve, pen and business cardholder. Some will have a calculator. Usual branding is a pad print in the bottom right corner of the cover.
3. Conference Compendiums: This is where a compendium comes into its own. They can be packed with features such as a ruled notepad, Tablet or IPad holders, multiple pockets, mobile phone pocket, business card holder, pen loops, USB holders, built-in chargers or power banks, calculators and the list goes on. You'll also be spoilt for choice with fabrics. For the budget-minded, you can get PVC or microfibre coverings. You can then upscale your compendiums to a Koskin material and finally, for the executives, you can get quality leather business compendiums. They are so rich in features, it is easy to see why they are so popular and with your logo added through either printing or embossing, they become a great brand reinforcement for your business.
4. Leather Compendiums: This is where quality truly stands out. There is nothing better than a beautifully crafted leather compendium. They are usually packed with features and the best branding for these is a subtle embossing in the bottom right-hand corner, or if they have a metal badge on the front, do an engraving instead. Don't spoil these by putting anything too "loud". The subtler, the better. If you want to align your company as a premium business within your field, leather compendiums are the perfect gift idea to executives of businesses you deal with.
Whether it is for your sales team or as gifts to clients, the broad range you have when it comes to compendiums means you have something for everyone. If you are unsure what would suit your business we'd be happy to guide you to get the best value item for your budget, that also caters to the needs of the people you are giving them to.